Oh 2016,
You magnificent stack of 12 months, you!
You have been kind to us!
This was the year that everything we've been working so hard toward finally started to fall into place.
If we were sharper after King's Christmas last weekend, we would have written you a love song, but it's not easy to rhyme with twenty-sixteen. Seriously, we tried and this is all we came up with:
polysterene
computer screen
chicken's protein
sex machine
vanilla bean
porn magazine
dental hygiene
you are so mean
maybe it's Maybelline
she's only fifteen!
Ladyboy from the Phillipines
OK, OK – that probably would have been an awesome song, but it's almost the holidays and we don't wanna!!
Instead, we'd like to take a moment to reflect on everything that has happened – with the love and support of our amazing family, friends and fans – this year. In no particular order:
 1. We set an Australian record for the highest ever crowd-funded debut album
You mob chipped in an incredible $27,000 to help fund our first full-length album. We've been writing some new songs that we're hugely proud of and can't wait to release the album mid-2017.

2. We toured South East QLD
3. We toured Sydney and surrounds, including a gig at the incredible Luna Park
4. We finally got to play at BIGSOUND, where we were picked up by one of the biggest booking agents in the country, Harbour Agency
We also hit up one of our fave venues in Brissie, The New Globe Theatre while we were there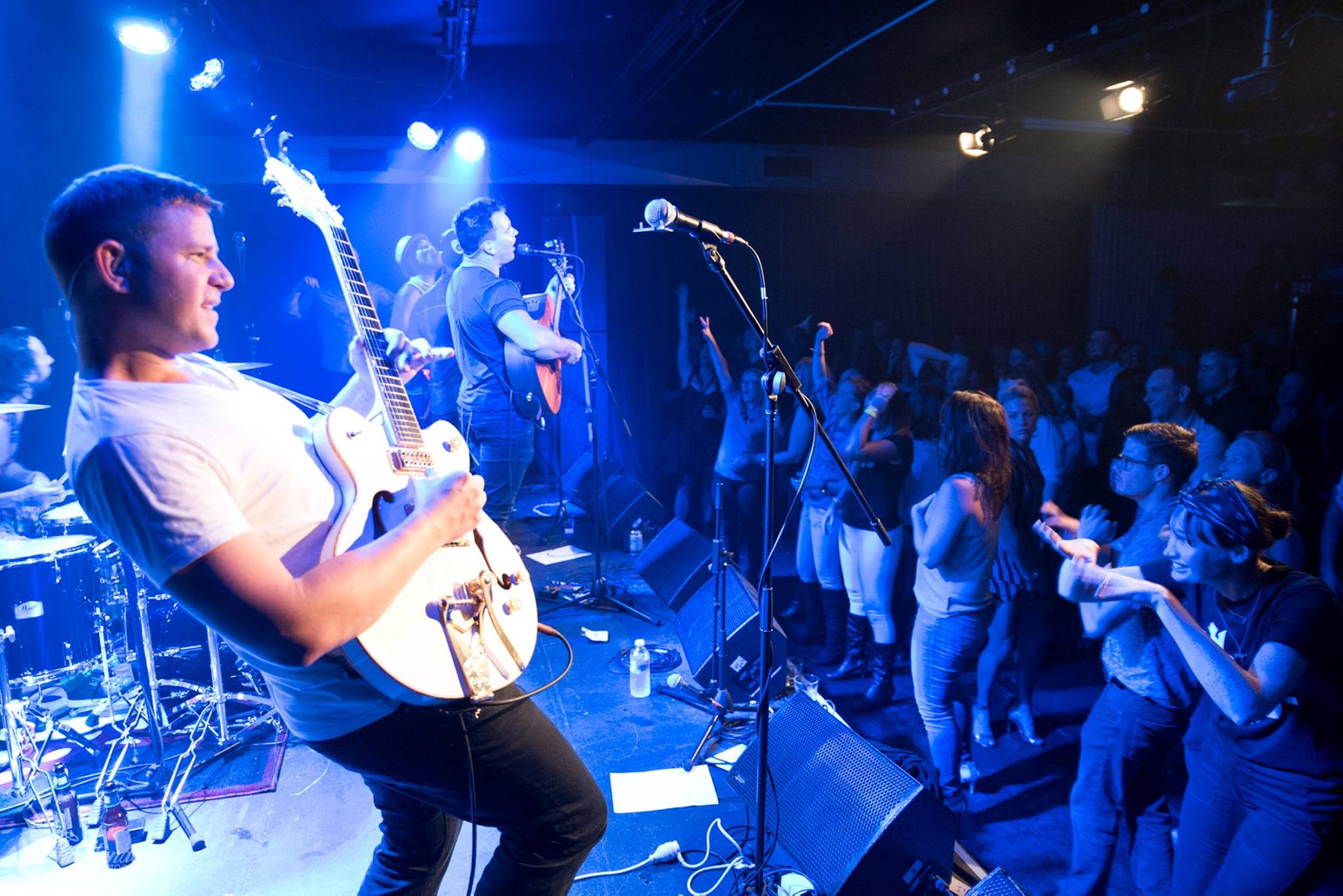 5. We were two-time finalists in the Vanda & Young Song Writing Competition – one of the most prestigious song writing competitions in the world
6. We scored a bunch of new fans across Australia (and the world) when we made it to the final five on Australia's Got Talent
7. The national exposure helped us peak at #5 on the ARIA single charts for a brief time!
8. We released a film clip for The Dancer
9. We released a beautiful new song written by Costa, One & Only
10. Jason and Con both became new dads
11. Stevie got married
12. We visited our new mates, Drewboy & The Sax Addicts in Cairns
13. Gus was named among Townsville's 50 Most Influential people for the year. We're still laughing.
14. We tested a tonne of new songs on you guys including Dance on Your Grave, She's Gone, If You Were Older, One & Only and La Di Da. Stay tuned to see which make the debut album.
Yep, you were good while you lasted, 2016; and while we'll always love you, we have a funny little feeling someone even better is waiting for us on the other side of December 31.
Thank you for such a wonderful year and here's to another big one!
KS