King Social is making summer even hotter.
*
Blending hip-hop, soul and new age everything, this unlikely bunch is mobilising a sun-worshipping party cult across Eastern Australia and beyond.
In 2017, King Social unleashed their debut LP In Colour, charting strongly across the ARIA, AIR, iTunes and Triple J Unearthed Charts, scoring high acclaim from radio presenters and street press, and claiming the title of Australia's highest ever crowd-funded debut. The album spurred the lad's biggest tour yet, which saw them play to packed houses in Melbourne, Sydney, Brisbane, Darwin and regional centres across Queensland, as well as two of their biggest shows ever at Caloundra Music Festival.
Formed in 2013, the unlikely mates at the heart of King Social look like the stragglers at the shittiest ever UN Convention – there's an ocker cowboy, a Greek hippy, a rapping Scottish/Aboriginal, a Fijian with an infectious smile, and a lead guitarist with no particular racial skew, but questionable dress sense.
Performing with gusto and passion, King Social has amassed a cult following in its home stomping ground of North Queensland that is quickly catching across Australia and beyond. This fire was fanned in 2016 by a successful stint on Australia's Got Talent, where the lads finished in the final five and netted thousands of new fans across the country and overseas.
Their live shows have been described as "electrifying" and "completely addictive"; and, like a siren's song, frequently draw crowds in the thousands to be swept up in the good-time vibes that seep from King Social. From the first song they'll win you over with a masterful mix of urban rock and hip hop, while still paying homage to their country roots.
The lads effortlessly weave the crowd into the show and even in front of more than 2,000 fans, there's something intimate about the seamless transition from Angus' honest, slightly rough-'round-the-edges vocals to Stevie's explosive and perfectly-crafted raps. King Social's almost contradictory blend of sounds will find you dancing like a maniac while mixing sweat with rockers, ravers, hippies, hipsters, hot mums, bogans, beauties, crossdressers and drunks.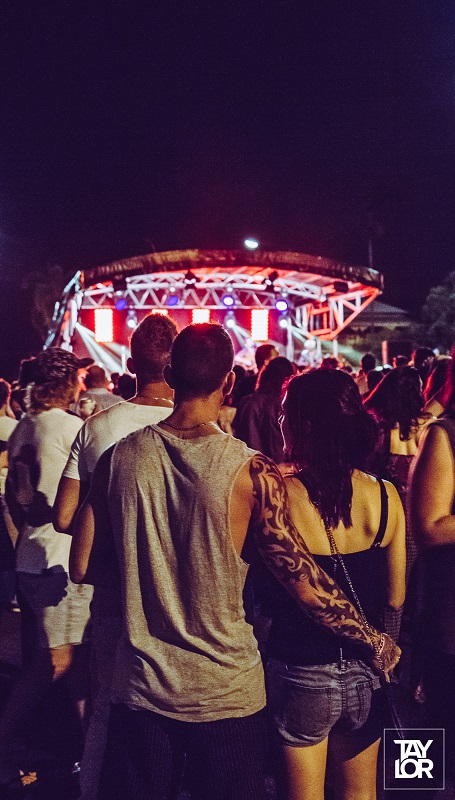 King Social's first EP and music video It Goes Around was released in 2013; with the title track and Whiskey and my Gun both topping the Triple J Unearthed charts. Since then the band has continued to build on its incredible momentum, working hard to grow its fan base with live shows across Australia.
Their follow-up EP, Big Man, was released in December 2014 and scored them their third #1 on Triple J's Unearthed Charts with The Dancer. This early success was compounded in 2015 when King Social were named finalists for four Queensland Music Awards and again following their Australia's Got Talent Grand Final appearance, when both EPs appeared in the top 10 on iTunes' Australia's Charts and three singles – Big Man, It Goes Around and The Dancer charted in the top 100 in the overall charts and in the top 10 on the Alternative charts. It Goes Around and Hypocrite were also finalists in the 2016 Vanda & Young Song Writing Competition. 2017's tracks Lemonade and La Di Da, scored King Social their fourth and fifth Unearthed #1s.
Through support gigs, the King Social lads have made a bunch of new mates including Sticky Fingers, 360, The Rubens and Dan Sultan, while helping them pack out venues.
King Social has a show that is not to be missed; there's no doubt, that just like the UN, they will change the world.
"That was an amazing, eclectic mix of styles. I've never really heard that combo before; it's like start off with a little Pink Floyd, then it went into a little Linkin Park and a little Bob Marley. Very cool, man; very original."
– Jack Black.
"You would be an awesome Festival band for Australia. In this lovely sunny country of ours, there's nothing better than knocking the top off a coldie and listening to music like that."
– Ian 'Dicko' Dickson.
"'La Di Da' is the newest single from the King Social's In Colour, and it perfectly showcases the brilliant mesh of soul, funk, rock, and Aussie hip-hop that the group have made their own. With a lush, organic sound, and some perfectly-crafted lyrics being delivered at breakneck speed, 'La Di Da' shows off just what makes King Social a force to be reckoned with on the Aussie music scene."
– Tyler Jenke, Tone Deaf.