Giving the Rubens a big North Queensland 'Welcome'!
After a pitstop in Blackall performing at the Heartland Festival, it was back on the tour bus to head North – talk about non-stop! We've had so many gigs lately that Stevie hasn't had time to shave his seedy mo!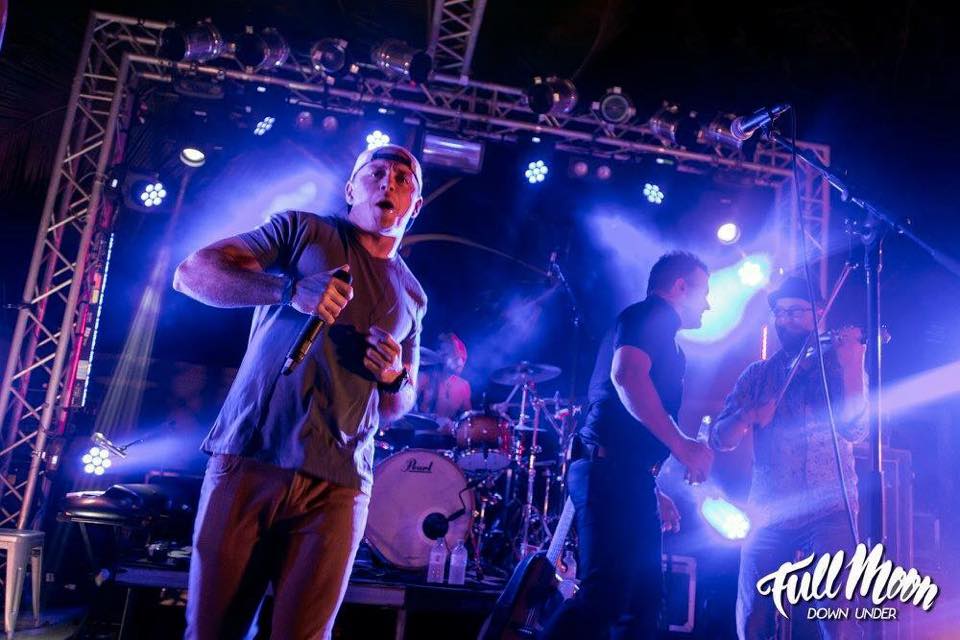 Last weekend, we were stoked to be asked to support Sydney lads The Rubens, as they tore up Base Magnetic Island. It was a massive line-up, with other acts including local boys Steve & The Lion, Western Australia's Lightning Jack, Queensland's Micka Scene, our mates from across the Tasman Salmonella Dub, and wrapped up by Townsville's own The Wee Johnnys.
It was a killer weekend that started off great as we settled in to our digs, which had the best view anywhere on the Island!
After settling in, we got to kick back and listen to the other bands rock Base into the night – so by the time we took to the stage, the bar was packed and the crowd was already pumping. Huge thanks to our mates at SeaLink who threw on extra ferries across the night, to get all the partiers to Maggie and back safely!
Full Moon Down Under always know how to throw epic parties, so the audience there was arguably the best we've had so far on the tour!
Sand was flying, the crowd was bouncing, and Costa had his shirt off from the moment we got there! There were a bunch of familiar faces, which meant that we had a heap of people singing along with Gussy and trying to keep up with Stevie's raps – you guys made us feel like rock stars, we love you all!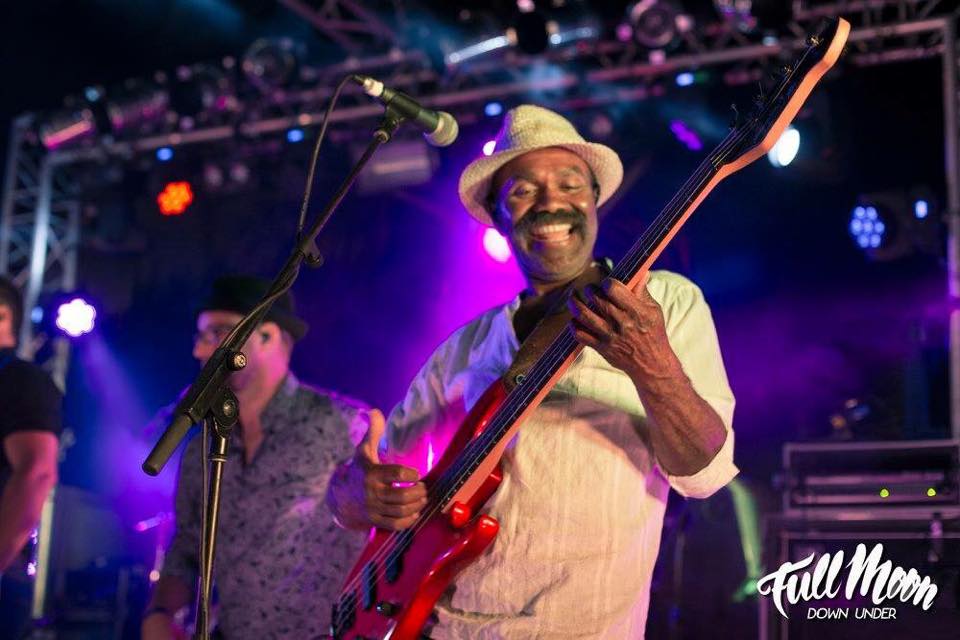 The Big Man Tour continues this weekend, as we trek to Bowen for the Gem of the Coral Coast Festival, performing in the Bowen Soundshell on Saturday afternoon – if you're in the area, make sure you stop by and support Bowen's original community-run Festival! All the updated info can be found over on their Facebook page, or you can keep up over on ours as well – make sure you swing by and say hi!