Big Man Tour – Sydney
July 10, 2015 @ 7:00 pm - July 11, 2015 @ 12:00 am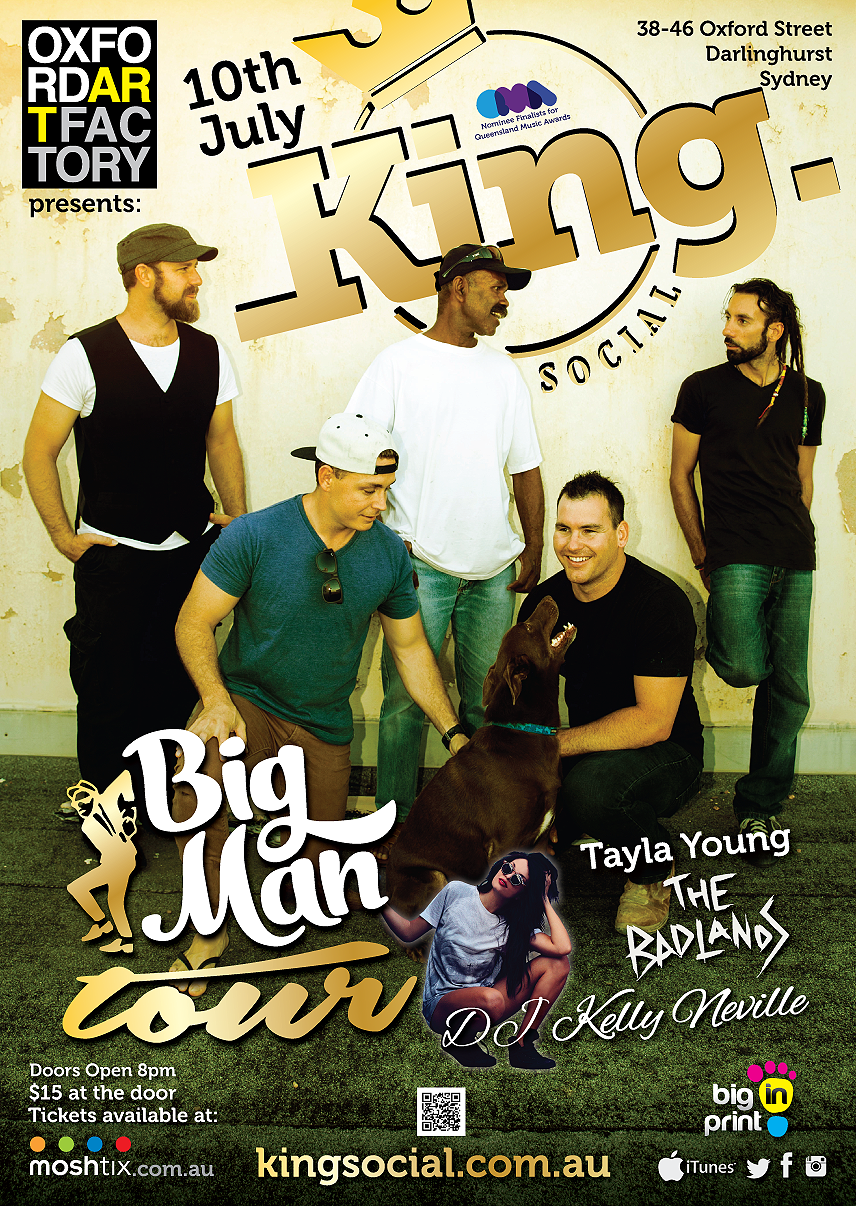 Can't wait for this one!!!
Heading due south from cyclone country, north queensland, is a band that defies genres. King Social's unique blend of country, rock, reggae and hip hop has made them synonymous with sold-out shows all across Queensland.
The five piece Townsville-based band features original songs and a one-of-a-kind sound. Four times nominee for the Queensland Music Awards and topping Triple J Unearthed charts, with Angus Milne, lead vocals; Stevie Mitchell, hip hop vocals and didgeridoo; Jason Baillie, lead guitar; Waqa Vananalagi, bass guitar, and Con Hagiaglou, drums. The lads are excited about their first Sydney show and hope it will be an unforgettable showcase of North Queensland Talent.
Oxford Art Factory, July 10, 2015, 8pm
38-46 Oxford Street, Darlinghurst, Sydney
Also feat. Tayla Young, The Badlands, and DJ Kelly Neville
Tickets $15 at door and online, available here…